Beloved late preacher's personal items returned to family after grandson sold them on eBay
The grandson of a famous Georgia preacher acknowledged it was "creepy" to have sold his late grandfather's personal items on eBay, saying they have since been returned to his family.
Matt Broderson, 29, who is the grandson of the late Rev. Dr. Charles Frazier Stanley, sparked backlash online and gained international media coverage last month after he put his grandfather's engraved pocket watch, coins and framed portrait up for sale on eBay a week after his death at 90.
Stanley, who passed away April 18, served as senior pastor of First Baptist Church in Atlanta for 49 years, was president of the Southern Baptist Convention twice and also founded In Touch Ministries, a popular television and radio broadcast that airs on approximately 500 radio stations , 300 television stations and multiple satellite networks.
CHARLES STANLEY, ATLANTA PASTOR, TELEVANGELIST AND IN TOUCH MINISTRIES FOUNDER, DEAD AT 90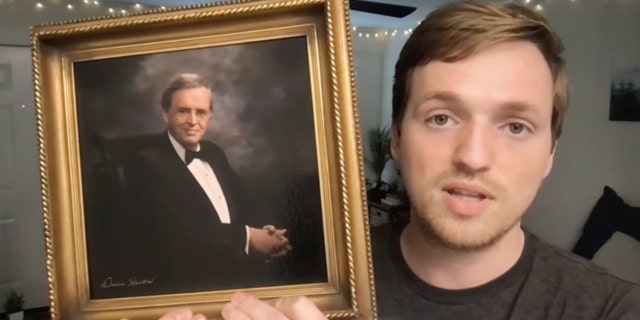 "I'm a human being who has bills to pay, and you know how the economy is," Broderson said in a YouTube video advertising the auction last month. "So, I don't really have shame in selling some of his stuff. I'm actually really happy that two of his fans are going to get to have a collection of some of his very personal items that were found in his office and in his desk that were there when he passed away."
"I think that's really special or sweet to be able to pass that on. And whoever wins is going to help me pay my bills, which I desperately need right now. I'm not afraid to admit that," added Broderson, who is the son of Stanley's daughter.
CHRISTIANITY'S FLOURISHING EXPANSION THREATENS CHINA: 'GATES OF HELL SHALL NOT PREVAIL,' SAYS THEOLOGIAN
Following backlash alleging he was exploiting his grandfather's death, Broderson made another YouTube video apologizing and explaining how his family members were displeased, but still kept the items listed on eBay.
"A lot of people I love, a lot of people I care about, a lot of people who are very close to me have pointed out that this is disgusting behavior. … So, I just want to go on the record to say I admit I shouldn't have done that," he said at the time.
Stanley's pocket watch, which was engraved with his initials, ultimately sold for $2,375 with 63 bids, and the framed portrait of the late preacher — which included "bonus items" such as other watches and coins embossed with the Last Supper and George HW Bush — sold for $3,650 with 40 bids.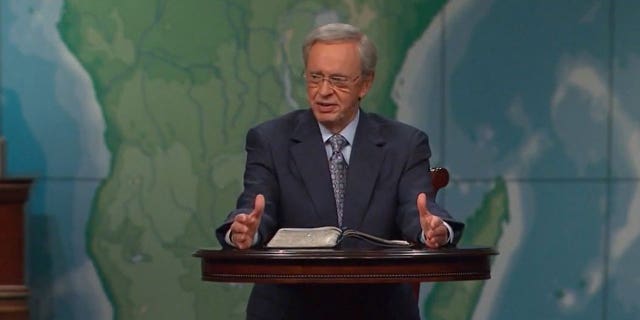 In a YouTube video posted on Saturday, Broderson said the anonymous buyer of Stanley's pocket watch returned it to the family and called him to tell him the importance of keeping such items.
"Apparently when he was younger and his grandfather died … his brother and his cousin … went and grabbed his grandpa's things, and they went and auctioned it off right away, and he did not like it," Brodersen said of his conversation with the auction winner.
FRANKLIN GRAHAM PRAISES ATLANTA PASTOR CHARLES STANLEY FOR 'STANDING FIRM' ON THE BIBLE IN TRYING TIMES
Broderson went on to say that his 30-minute conversation with the auction winner was "a little jaw-dropping," and noted that it led him to realize "how creepy or weird" it was of him to sell his grandfather's personal effects. He said he also decided not to sell his grandfather's framed portrait with accompanying coins following the exchange.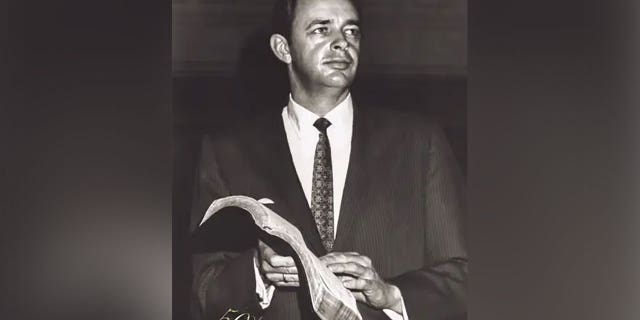 "When he told me his story, I just died inside," he said. "And I realized how selfish I was being, so I canceled the other eBay auction for the picture frame and the coin collection and I have mailed those back to my uncle. So technically, nothing has gotten sold on eBay. Everything is going back to its right property owners."
CLICK HERE TO GET THE FOX NEWS APP
Broderson previously explained during an interview with the Christian Post how he had struggled with mental health and addiction, and that his grandfather helped bring him back from the brink of suicide.