Garland realtor helps save dozens of drivers stuck in the ice
Garland – Realtor Patrick Abell from Garland drove around Dallas County in his Jeep on Tuesday with the aim of giving folks a helpful pull after getting stranded by the ice.
Hounan Reyes stopped to help the driver of an 18-wheeler get free from the ice. It worked, but his truck got stuck in the process.
North Texas drivers dealing with treacherous conditions
Kevin Deras, the driver of the 18-wheeler, looked to return the favor.
"We're going to have to scrape a little bit of ice from under those tires so he can gain some traction," Deras said.
He dug at the ice, but the street was too slick to get Reyes out.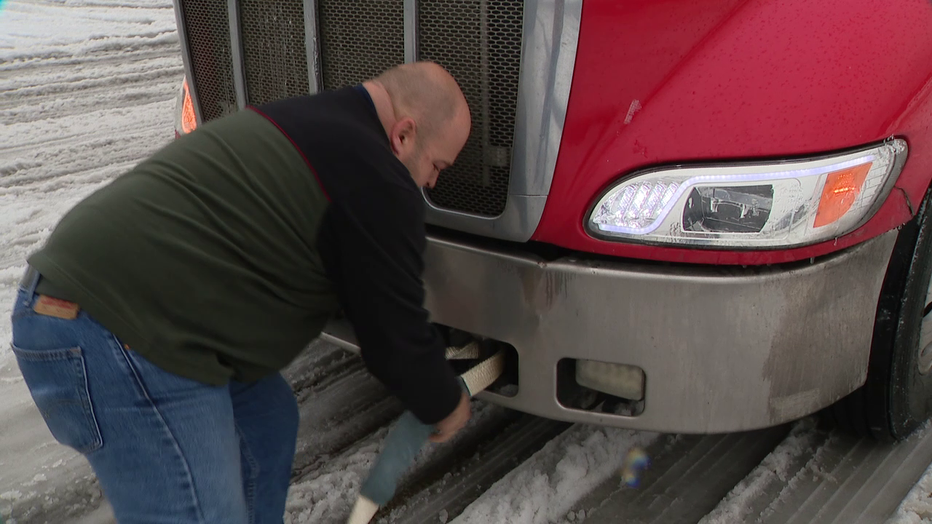 That's where Abell and his Jeep came in.
"Just out having fun. I've been picking people up taking them to work checking on houses, doing what we do," he said.
Winter Storm Warning for North Texas extended until Thursday, Ice Storm Warning for some starts Wednesday
Abell and his Jeep were able to get the big truck moving.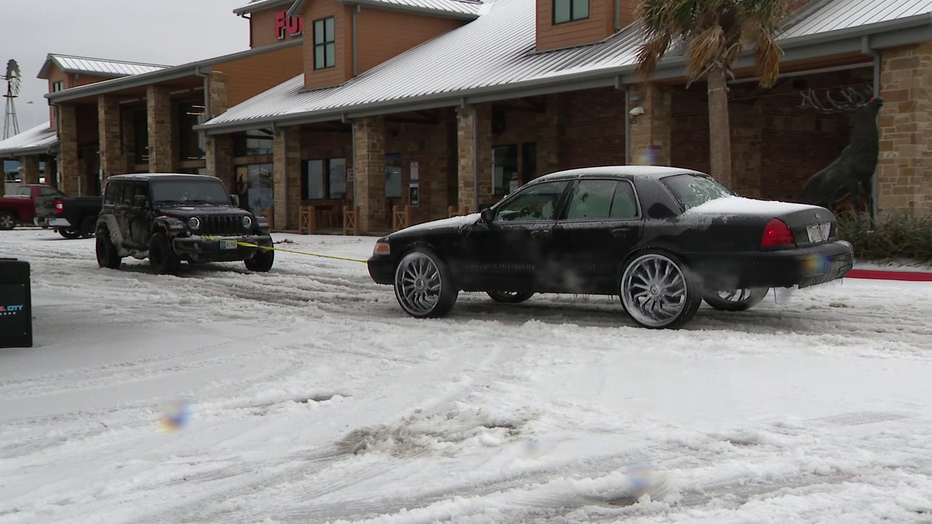 Abell said he helped 25 people on the road.
"I'm a real estate agent, just out playing because I can't show houses," he said.
People getting stuck on the road was common on Tuesday and Abell was not the only Good Samaritan helping out.
"I went to try to pull into Burger King, and he was kind of like broke down right here," said Greg Foster. "I'm just like I'm going to pull over and try to help this guy."
Foster pulled over to help Andre Owens' Chevy Silverado, which was stuck in the ice.
The driver dies after going 'airborne' off Icy Arlington overpass, witnesses say
"I'm just trying to go around this curb right here, and I got stuck," said Owens.
Foster was eventually able to get Owens free.
"Being a Good Samaritan he came and helped me out, so I'm very appreciative of that," Owens said.