Lawyer in Northlands civil case allegedly threatened client
During a March 17 gathering — 10 days before trial — Pidde allegedly ordered the plaintiffs to call her "The General," and to stand in a circle around her while stomping their feet. The following week, Pidde reportedly spent most of the prep session dancing to music.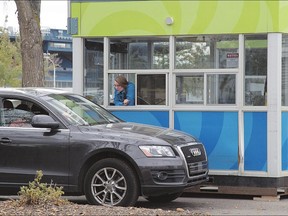 Article content
A lawyer who represented a group of fired Edmonton Northlands employees threatened to fight one of her clients and called her racist names, affidavits obtained by Postmedia allege.
Article content
Earlier this month, the CBC successfully fought a sealing order sought by the former parking lot cashiers on affidavits filed in support of a mistrial application.
Article content
The cashiers sued Northlands for $9.7 million in 2016, alleging wrongful dismissal and defamation after then-CEO Tim Reid claimed in 2015 that theft was widespread in the department.
The trial began March 28, but quickly went off the rails due to the conduct of Glenda Pidde, the plaintiffs' lawyer. The plaintiffs are seeking a mistrial, arguing they won't get a fair hearing given their previous lawyer's actions.
According to affidavits filed by six of the 19 plaintiffs, Pidde exhibited strange behavior before, during and after trial, including bumping her chest into one of the clients, "banging" on her courtroom desk while loudly saying "I'm ready to go" (to the point a sheriff escorted her from the courtroom), and peppering a plaintiff with "bizarre, racist (and) threatening" messages.
Article content
One plaintiff claims Pidde pejoratively referred to her as an "Indian" on more than a dozen occasions.
"YOU ARE NOTHIG (sic) BUT AF–KING INDIAN," an email from Pidde's account sent at 11:20 pm on March 26 reads. "BECAUSE YOU DO NOT HAVE THE STRENGTH TO STAND UP AND TELL THE F–KING BULLIES TO F–K OFF."
Six minutes later, another email arrived, calling the plaintiffs "f–king losers" before adding "THAT IS WHY WE CAN STEAL YOUR F–KING LAND."
After this story ran, Pidde reached out to apologize for her conduct.
"The plaintiffs have a remarkable leader Janet Roberts that after six and half years of litigation, I considered a friend," Pidde said in an email. "Once I lost her support and on the (fourth) day of trial … I had no choice but to withdraw from the record. I am sincerely ashamed, apologize, and regret any foul language."
Article content
A spokesperson for the Law Society of Alberta would not confirm whether it has received complaints about Pidde, adding disciplinary matters only become public when a lawyer is cited under the Legal Profession Act.
A lawyer since 1985, Pidde began acting for the former Northlands employees after the events organization fired its 38 parking cashiers in 2015. Reid cited an audit claiming theft occurred in 12 to 19 per cent of parking transactions.
After years of legal back and forth, the trial was set for March 2022. In the weeks leading up to the trial, however, Pidde began to display "odd and unprofessional" behaviour, the plaintiffs claim in their sworn statements. Angela Pegg described a March 6 trial preparation meeting at Edmonton Inn in which Pidde "demanded that we act like cheerleaders by chanting 'we're gonna win' repeatedly."
Article content
More pre-trial meetings followed. During a March 17 gathering — 10 days before trial — Pidde allegedly ordered the plaintiffs to call her "The General," and to stand in a circle around her while stomping their feet. The following week, Pidde reportedly spent most of the prep session dancing to music.
On March 27, the night before trial, Pidde allegedly emailed Pegg asking for a wake-up call, informing her she was taking "some weed gel capsules to try and get me relaxed enough to sleep." She later said she was drinking wine and asked Pegg to bring gum or mouthwash in the morning in case she smelled of alcohol or "appear(ed) stoned."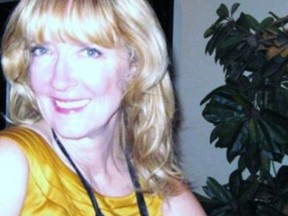 'Eratic and angry'
The trial got off to a rocky start, with Court of Queen's Bench Justice Thomas Rothwell warning Pidde not to engage in "personal attacks" on the defendant's lawyer.
Article content
Pidde later told the judge she was "haggard" and "trying to stay awake."
After the second full day of trial, Pegg drove Pidde home and, at the lawyer's request, stopped at a liquor store and a marijuana dispensary. Pidde also "demanded" Pegg prepare a witness list for her by 10 am the next morning.
On March 31, several plaintiffs gathered to discuss concerns about Pidde, including her "screaming" at opposing counsel, lack of preparation, and "unwillingness" to speak with them. They agreed to pass a note to the clerk requesting to talk to Rothwell.
The plaintiffs ran into Pidde on their way to the courtroom. One plaintiff described Pidde as "erratic and angry" and claims she tried to intimidate her by "bumping her chest into mine twice." When the plaintiff tried to hand the note to the clerk, Pidde allegedly grabbed the paper and crumpled it, forcing her to write another.
Article content
Once the trial resumed, Rothwell asked Pidde to talk with her clients. When court took a break, Pidde seems left without speaking to anyone. After lunch, Pidde returned, told the plaintiffs to "f—k off," then told Rothwell she was quitting, the affidavits allege.
After Pidde quit, the plaintiff who was subjected to the racist emails claims she continued to receive dozens of texts from her former lawyer's number.
In one message, Pidde allegedly called herself "YOUR UNPAID B—H FOR THE LAST 6 AND A HALF YEARS" and told the plaintiff she "HATES YOUR F–KING GUTS AND … IS GOING TO F–KING DESTROY YOU."
Other messages refer to Jesus, the devil, and repeatedly call the plaintiff "stupid" and a "f–king Indian." Another threatened to "beat" the plaintiff "until you are f–king dead" and offered to "fistfight" her in the courtroom.
During a hearing June 10, the plaintiffs' new lawyer, Philip Prowse, called Pidde's alleged behavior "awful" and said the only remedy is a new trial.
Rothwell reserved his decision on the mistrial, saying he hopes to have a verdict by July.
Editor's note: This story has been updated to include comments from Glenda Pidde.